I have a confession. I'm kinda addicted to writing books. You know the type -books about the craft of writing.
I've just finished a classic in the genre – Of Worlds Beyond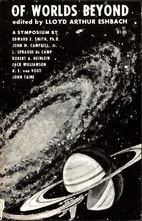 A "Symposium" on the writing craft including such luminaries as EE Doc Smith, Robert Heinlein, and John W Campbell Jr
It has that essay by Heinlein – the one you'll come across eventually if you are a budding genre writer – which includes Heinlein's 5 rules:
You must write.
You must finish what you start.
You must refrain from rewriting except to editorial order.
You must put it on the market.
You must keep it on the market until sold.
(which spawned a whole writing book , which I have also read)
The vast majority of writing books are not worth the paper they're written on. Or feel like they are useful for any other writer bar you. But there are books that come along at the write (haha) time and explain something about the craft in a way that makes sense at last.
Writing books can be further divided into sub-genres:
The general successful writers talking generally about their general writing
How to use punctuation
The English language
Complete writing courses
Writing for specific markets, or in specific formats, or in specific genres
A whole book on one aspect of writing e.g. Dialogue or character or worldbuilding
The business of publishing or self-publishing
How to market yourself as an author and become a brand
There are probably others. I have a bookshelf full of writing books I've collected over the last few years. I'm of the generation (pre-internet) that if you wanted to learn how to do something you'd first read a book about it.
Has reading this sort of book made me a better writer? I think so . In Of Worlds Beyond John Campbell says that writers are born, not made. This is a common belief and one that you can come to yourself if you've ever been a slushpile reader. Some people inherently know how to tell a story, have some sort of narrative gene, even if they don't have the technique to do so. Some people have technique but no narrative skill. Some poor souls have neither technique nor technical skill.
When I started writing I believe I had narrative skill, but not the technique (others may disagree on the narrative skill!) but then I'd been writing for an RPG before deciding to write short stories or novels and that probably helped.
I'm not sure if it's true, and maybe desire to write will eventually bring you to narrative skill and a mastery of the technical side of the craft. But not without mediation.
I usually get something from a good writing book, if I get nothing from a writing book I judge it a bad writing book.
This one? I got several things and had at least one aha! moment. I'd never say don't read such books but I would say that if you are going to read writing books, read several (hell I've probably read in excess of 50 in the last 5 years) and don't rely on them for all of your writing advice. What's key, the one thing you cannot do without as a writer, is feedback, and feedback from people who know what they're talking about.
There are a few books I return to again and again for advice. I'm not sure Of Worlds Beyond will be one of them, although there was one essay that I've already read twice so it's entirely possible.
If I had to choose 5 that I think you should have on your shelf then I'd say:
Wonderbook by Jeff VanderMeer is especially cogent, with a wry sense of humour  and includes articles by many brilliant authors. If you are especially visually minded you should read this.
Steering the Craft by Ursula Le Guin this has some advice about prose rhythm I've not seen elsewhere and it has some good advice on how to run a writing group/critique session.
Stein's On Writing has, hands down, the best explanation on "Show don't tell" for my money.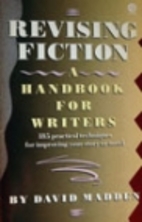 Revising Fiction by David Madden, concentrating on how to fix problems in your writing is a great resource and a book I return to often.
Story by McKee is a classic of Screenwriting advice but a lot of what he talks about in this book can be applied to novel and short story writing too.